Dan Rodriguez, Associate Southern California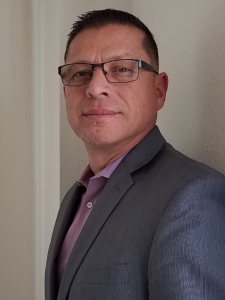 Dan Rodriguez is an Associate of Southern California for California Consulting. He is responsible for business development in the Southern California Region. Mr. Rodriguez is a Government and Strategic Affairs Consultant with public affairs firms and government relations firms specializing in fund development, regional water, and cannabis industry matters. Former Los Angeles County Business Federation Business, BizFed.org Development Manager.  Employed as Chief Executive Officer for Boys & Girls Clubs of Brea-Placentia-Yorba Linda for 8 years and Board Chair, Pomona Valley Boys & Girls Club.
Elected to City of Pomona's Council District 3 and appointed Mayor Pro-Tem.  During his tenure, Rodriguez was instrumental in providing a vital leadership role in creating and implementing a joint School District-City liaison team to help shape school district reform agenda.  Co-chaired the Mayor's violence prevention task force resulting in the formation of the Youth Commission and the Pomona's youth and family master plan. Employed with Pomona Unified School District for as high school police officer and Child Welfare & Attendance manager for over 15 years.
Employed as Director of Operations and Strategy for Empowering Lives International stateside office directing school and agriculture operations in Kenya, Southern Sudan and DR Congo, then employed as Community Engagement and Strategy Director for D.C. based Urban Strategies as Southern California Regional Director for CA community and family development grant initiatives.
Proudly, Dan was born and raised in Pomona, married, father of two grown daughters and son and resides in Pomona, CA.   Earned Master's Degree in Organizational Leadership & Development, 2005, Biola University, La Mirada, CA, and engaged in specialized real estate broker licensing pursuits.